Jolene Bettis | Industry
View Jolene Bettis's profile on Industry. Industry is a network and hiring solution exclusively for the service and hospitality industry. Sign up today to discover great jobs!
Warmest Greetings, I am enthusiastically submitting my resume for your available position. Throughout my years in the service industry, I continually strive for excellence in every encounter. I have led by example in my extraordinary ability to interact with guests with the utmost aptitude and overcome any challenge with a smile. As a San Diego native, interacting with locals and visitors being brought together but food and flair, would be a wonderful way to utilize my accumulated skills; while simultaneously gaining an inside perspective on an intriguing alternate career path. In my career, I have spent years diversifying my perspective of the industry by utilizing each perspective from individual departments through extensive cross training, and an unparalleled desire to grow. With the skills I developed, and insight I have gained from by working directly with: the General Manager, Controller, as well as the majority of departments on property: Guest Services', Housekeeping, Engineering, as well as Food & Beverage. My work ethic and experience has given me a widespread perspective on the operations of a busy resort while giving me the ability to refine my skills of: effective communication, training of new employees, property software, and above all guest interactions, recovery, and most importantly, satisfaction. The years of experience and exceptional progress are only a glimpse into my unlimited potential. From training, to recovery; to credit card reconciliation: I have done it all. While my resume notates my experience, what it cannot convey is my personality. In this position, my passion for excellence, people, my hometown of San Diego, and the restaurant industry all come together. I can imagine you are eager to find an extraordinary candidate as soon as possible. I look forward to meeting with you at your earliest convenience. Respectfully yours, Jolene Marie Bettis msjmbettis@gmail.com 619-518-2680 Jolene Marie Bettis 2069 Oliver St. San Diego, Ca 92109 619-518-2680 msjmbettis@gmail.com Objective A motivated individual seeking new opportunities to implement ingenuity and years of experience in a part time position; to play an interactive role in the Restaurant industry, utilizing my current talents and skills in an exciting and challenging new atmosphere.. Employment History Front Office Supervisor September 2015-Current Courtyard Marriott Old Town, San Diego, CA  Directly responsible for the scheduling and training of Front Desk Associates  Lead with excellence in guest service and recovery  PM Manager on Duty for Hotel and Bistro General Cashier October 2013-September 2015 The Dana on Mission Bay, San Diego, CA  Invoicing and reconciliation of Accounts Receivable/Payable  Responsible for cash flow on property  Verified accuracy in all employee deposits  Administered inventories for linen and liquor  Conducted HR responsibilities of new employees Supervisor of Guest Services 2010-2013 The Dana on Mission Bay, San Diego, CA  Oversaw quality assurance of all Guest Service Agent performance  Active Leader of task force committee, working directly with General Manager  Proficient in operating systems: OPERA, MICROS, Saflok, Hotsos, Excel, Microsoft Office Guest Service Agent/Lead Reservationist July 2010 The Dana on Mission Bay, San Diego, CA  Conductive check ins/outs with the professionalism and a smile  Updated and verified accuracy of all third party reservations  Relief Night Auditor Other Experience Extensive trainings on: Customer Service, "Transitioning into Management," "Someone with newly assigned Human Resource responsibility," Sexual Harassment Law, etc. References References are available on request.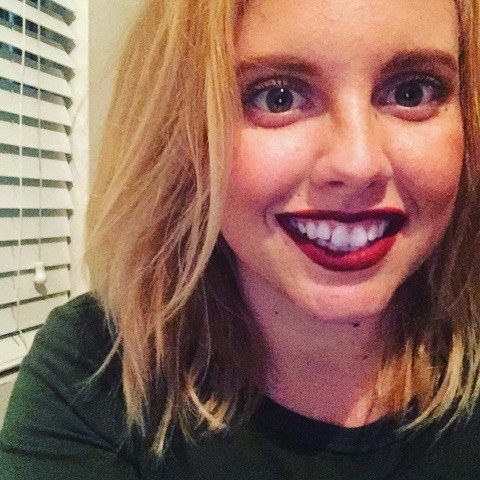 Sign Up - It's Free
Industry for Business - Post Jobs
Find Jobs
My Newsfeed
My Applications
Blog
Restaurant & Bar Owner Guide
Small Business Resources
Press
San Diego Jobs
Los Angeles Jobs
Seattle Jobs
Las Vegas Jobs
Miami Jobs
Orange County Jobs
Bartending Jobs
Server Jobs
Chef Jobs
Cook Jobs
Hostess Jobs
Host Jobs
Cashier Jobs
Dishwasher Jobs
Security Jobs
Manager Jobs
Instagram
Facebook
Twitter